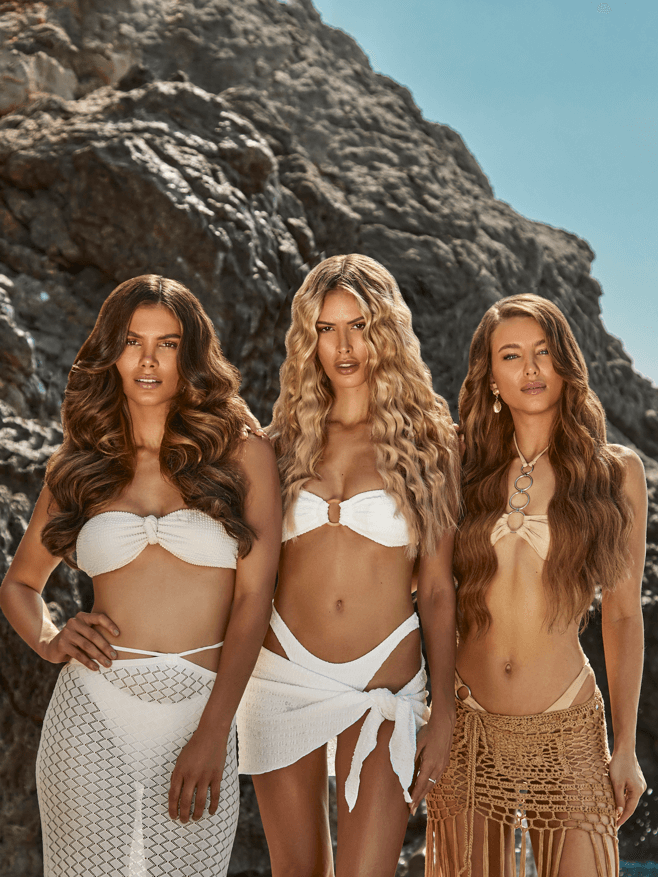 THE BRAND
SWAY Hair Extensions was founded in 2017 and launched into the UK salon professional market as a mid-range hair extension supplier, ethically sourced from India and with a shade range of only 19. To meet uprising client demand, in early 2018 SWAY created flexibility by launching a Russian/Mongolian Luxury Signature Hair Collection, as well as the SWAY Haircare line.
2018 saw the launch of our exclusive Flat Weft registered design to the UK market and sourcing better quality, raw material from the southern regions of Russia and Mongolia, allowing an additional 6-month longevity guarantee and product innovation.
SWAY is now one of the UK's leading salon professional brands. A salon professional go to brand offering 6 hair extension methods, 45 unique natural colour shades and a Premium Haircare collection. A one stop shop for stylist needs, they have the opportunity to create the most discreet colour blends and lengths in the market.
VISION AND SUSTAINABILITY
Our vision is to become the leading sustainable hair extensions brand in the UK. It's essential we lead by example, and that is why in May 2020 we announced our 'ONE 4 ONE' GLOBAL PARTNERSHIP with ONE TREE PLANTED.

Since our partnership began and thanks to our clients, we've donated over 10,000 trees to be planted worldwide, including the Jane Goodall Institute to secure funding for the chimpanzees of the Albertine Rift forests in Uganda and most recently to the devastating wildfires in California, Australia and the Amazon rainforest. Furthermore, we are excited to announce the integration of our new biodegradable mailers, recyclable hair extension pouches & labels and stickers all made from recycled materials to ensure a more eco-friendly alternative to plastics.
CUSTOMER AIM & CARE
SWAY's client concept is to refocus the UK market back to 'The Stylist', 'The Salon' and 'The Client'. As a brand it's imperative that we gain client loyalty while exceeding expectations; for service, quality and product offering.
SWAY has simplified the customer journey experience offering quick, simple and effortless online ordering processes contributing to client satisfaction.